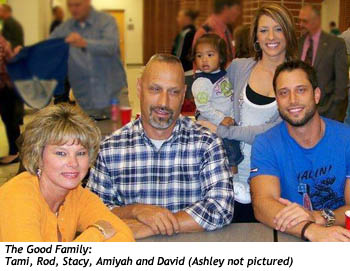 Rod Good, Founder of the Good Family of Companies
As a young teen, Rod Good grew up in a rural community, working in the farming industry, operating equipment, performing general labor and driving trucks. With graduation upon him, he knew he couldn't afford a future in farming. So, six days after graduation he bought a tandem axle dump truck and went to work hauling.

He was 17 and has never looked back.

With 34 years in the transportation industry, Rod Good has become a leader in his industry. He is able to speak the distinct dialects of transportation, rail and transloading. His customers come to him by word-of-mouth, and are extremely loyal as a result of his dedication, commitment and honesty.





Industries Served


We serve the pet food, automotive, components and fittings, energy, communications, concrete, construction and transportation industries.